THe GTA Holiday Jury 2018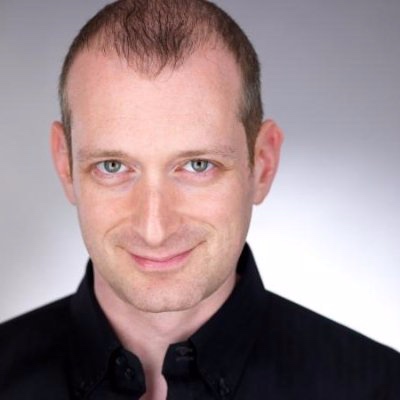 Myles Bender serves as President of Marketing & Creative Advertising for Bleecker Street. Over the past four years, the company has had great success with the Academy Award-nominated Trumbo; Viggo Mortensen's Best Actor nomination in Captain Fantastic, Debra Granik's (Winter's Bone) return to cinema with Leave No Trace and, most recently, Colette, starring Keira Knightley. Other notable releases include: Eye in the Sky, Lost City of Z, I'll See You in My Dreams and Steven Soderbergh's Logan Lucky and Unsane.
He began his career at Gramercy Pictures and USA Films, where he worked on acclaimed titles Being John Malkovich and The Big Lebowski. After joining Focus Features at its inception in 2002, Bender became SVP of Creative Advertising and Marketing, where he oversaw audiovisual campaigns and helped develop marketing strategies for over 90 releases, including Eternal Sunshine of the Spotless Mind, Lost in Translation, The Constant Gardener, Coraline, Tinker Tailor Soldier Spy, and The Place Beyond The Pines.
Keith Dorrington is the writer and executive producer of The Fighter, for which he was nominated for seven Academy Awards including Best Picture and Best Original Screenplay.

Keith's filmmaker story began with relationships forged in adolescence. Born in Massachusetts, Dorrington lived only one town over from half brothers Dicky Ecklund and "Irish" Micky Ward, two promising boxers whose careers were cut short – Dicky due to addiction and Micky to a series of losses. Inspired by the brothers' efforts to start anew, Keith gave up his lucrative career in the international shipping/global logistics industry and filmed the documentary Not Over 'Til the Count of Ten. In this film he documented Ward's incredible comeback under Ecklund's training. This documentary eventually became The Fighter, starring Mark Wahlberg in the role of "'Irish' Micky Ward" and Christian Bale as "Dicky Ecklund."
Allison Mackie has been working in post production for 14 years. She is the Senior Vice President of Post Production for Sony Pictures Classics, where she oversees both feature post production, as well as the production and post of trailers and TV spots. She has worked on a broad range of films, including Call Me By Your Name, A Fantastic Woman,Loveless, Whiplash, Foxcatcher, Searching For Sugar Man, Son of Saul, Rachel Getting Married,Waltz with Bashir, Moon, The Skin I Live In, A Prophet, Inside Job, Elle, and The Eagle Huntress.
Matthew Penn is an Emmy nominated director who has directed and/or produced over 200 hour-long dramatic television shows. Penn's credits include: The Mist,Queen of the South(Co-Executive producer/director) Orange is the New Black, Blue Bloods, Damages, Royal Pains, Secrets and Liesas well as classic series like The Sopranos, NYPD Blue and Law and Order.
Penn began his television career at Law and Orderwhere he earned an Emmy nomination and became the show's Executive Producer. Berkshire Theater audiences know Penn from his work at Shakespeare and Co., Barrington Stage, and Berkshire Theater Group.
Manfred Reiff is a director and photographer who works in advertising and television. He has shot and directed commercials for many major brands including Lenovo, Mercedes, and Seiko. His directing experience includes projects with many celebrities, such as Beyonce, Kerry Washington, and Diane Keaton for L'Oreal's 'Because You're Worth It' campaign. In television he has created and directed pilots for Endemol, Shine, and IMG. Manfred's photography includes commissions for Bloomberg, Nexxus, and Ralph Lauren.